Ray Cokes: The Early Years
Ray's life before becoming famous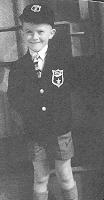 Ray Cokes was born 41 years ago on the island of Wight, close to the coast of South England. He doesn't remember a lot of his early years, but he has vivid memories of the many journeys that he made to exotic locations with his father, when he was between the age of 4 and 14.

Ray's father was an officer with the Royal Navy. His father sailed all the world's seas, while he was in the British army. Ray, his parents, his brother and his two sisters travelled from one British colony to the next every time that his father changed army base.
Ray had seen the most exotic places in the world, so at the age of 15 when his family moved back to England (Gosport to be exact), it was hard to get accustomed to the pourer life (until then they had enjoyed a wealthy life thanks to the British army) and the strict British schools. He didn't feel comfortable at school ("It had nothing to do with real life."), so he left.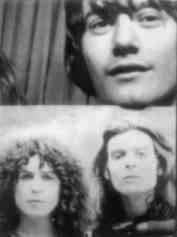 "I was Bart Simpson. I can't describe it better. I was an unbelievable naughty boy: I constantly teased my brother and sisters and I was always planning my next prank. I never took someone else's feelings into account. I was a real egoist. I changed when I realised how much grief I caused my mom."
A couple of months later, Ray left Gospel and his parents and moved to Brighton. I wanted to become a cook, because as a cook I would be able to work in foreign hotels and restaurants. It would give me the ability to explore the world. He worked in restaurants in Brighton for 4 years.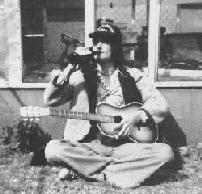 At the age of 20, he found harmony in his life by becoming a punk: a sober punk with a black leather jacket, army boots and short hair. His new motto was 'Fuck the world'. At that time, he only needed cigarettes and beer. Everything else was redundant. Ray lived in a cellar with 6 other punks. Four of them were gay which would influence the rest of his life: "I became more sensitive and vulnerable".
After the state suspended his benefit, Ray moved to Belgium. He worked in a café in Brussels. Later he had a job in a record shop and eventually he became a DJ in a disco and worked for a local radio station. Finally he got his big break when Belgium's national channel RTBF asked him to present the pop magazine Rox Box.