Ray Cokes: The Fame and Fortune
Ray's rise to stardom
In 1987 MTV Europe, now the largest broadcaster in the world, employed Ray Cokes to break down barriers across Europe. Nine years on Ray has not only broken barriers - he's moved in and Europe wants him to stay. Labelled to "most wanted in Europe", for four years Ray spent four nights each week entertaining viewers in 60 Million homes across 38 countries with his live award winning show, MTV's Most Wanted. Everyone wanted to be on their hit list. The show was a cocktail of entertainment with live music, quickfire competitions viewer interaction and Ray with his crazy crew of cameramen, producers and soundmen. The phone lines glow and the fax machine overheated as an abundance of Europeans' race against time to speak to Mr Cokes.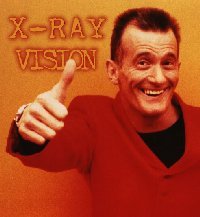 In 1996 following a brief sabbatical, Ray returned and transformed MTV's London headquarters into his new set. X-Ray Vision was a once a week 90 minute live show packed with live performances, celebritity guests and comedy stunts in front of a live audience. Most television presenters require rehearsals prior to live transmission - but not Ray. At 19:45, a relaxed Mr Cokes glides into a the studio armed with ironic charm, hard-hitting humour and natural spontaneity to see him through the next 90 minutes of live TV.
Ray has also presented many MTV specials including In Search Of Madonna which featured a cameo performance from the diva herself, The Big Picture a movie review show, and the live pre-game shows prior to MTV's monumental European Music wards extravaganzas in Paris and Berlin.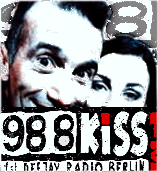 After working for them nine years Ray left MTV in 1996. His first project was a German radio show called Voll auf Cokes. Two times a week Ray and Nina presented one of the coolest radio shows Berlin ever had. Not long after Ray's radio show, he went off to present Channel 4's big budget show Wanted. Although Ray had to follow a strickt show script, he managed to incorporate his well known style of presenting. Ray also interviewed Phil Collins for VH1

In February 1998 Ray returned to the radio waves. Thanks to a little help from his friend Chris Evans he got himself a job at Virgin Radio, where he was able to recreate the Most Wanted atmosphere with a lot of success. In the summer of 1998 he left and since then it has been quiet, but not for much longer...